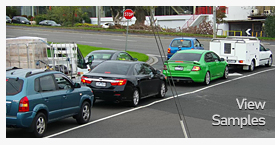 New model A.I IP cameras are now available, supporting the new A.I Perimeter Protection and SMD+ (Smart Motion Detection Plus). Available in 2MP, 4MP, 5MP and 4K resolutions. When combined with a compatible recorder A.I cameras allow for much more accurate detection of humans and motor vehicle while eliminating almost all false triggers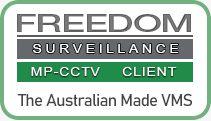 Freedom VMS is an Australian manufactured CCTV software solution that is CCTV technology agnostic and compatible with CCTV hardware from the worlds' largest manufacturers including Hikvision and Dahua cameras and embedded recorders. Freedom VMS is available as server software for recording (Windows based PC architecture) any of the 6 currently available CCTV technologies which include HD-IP, ONVIF, HD-CVI and HD-TVI, HD-SDI and CVBS. Freedom VMS supports simple and affordable migration of legacy SD hardware to HD.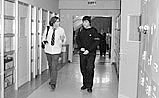 Bullying is a major problem in modern schools, both from students and parents, IP video surveillance and the newer HD-CVI is being used to great effect to reduce this issue by placing cameras at strategic locations, that are known to be hot-spots. When an incident occurs a teacher will review the footage and identify the culprit/s. Some schools are also using this footage as evidence to show the parent-s of the bullies that their child has a problem, which is often denied by the parent-s.